10 Most-Played Mobile Game Apps for Android
From Candy Crush to Flappy Bird, most people find themselves sucked into one cell phone game or another over the years. The small games are addicting and great for when you are waiting in line, traveling, or just hanging out with nothing to do. Games can improve motor skills and memory function, but for most of us, they are a just a way to connect with friends and serve as guilty pleasures to pass the time.
Flow Free
With over 50 million downloads and 900,000 reviews, this game is certainly one of the most-played apps out there. The free game offers puzzles where you must connect colored dots without allowing their paths to cross.
Dr. Driving
Another game reaching over 50 million downloads is Dr. Driving by SUD Inc. The unique driving game has nothing to do with racing or road rage — instead, players try to navigate from the highway and park without any violations, traffic accidents, or mishaps. Cops wait around every corner and parking is scarce, so tread lightly.
Bloons TD 5
Image via google.com
Join the epic battle of monkeys versus bloons in this app that costs $2.99. The adorable graphics, top-rated strategy, awesome upgrades, and co-op play options make this app a top choice for Android gamers. With over one million downloads, this game has become one of the top paid apps on the market.
2048
As the number one free app on iTunes in 2014, 2048 is an addictive numbers puzzle game. The rules are simple enough: slide a direction and all pairs combine, with the goal to eventually combine pairs to reach the highest possible score of 131,072 (though you win the game when you create the 2048 tile). This sounds easy, but during each turn, a two- or four-value tile drops onto the board. If the board fills up, you must start over. This free clone of the Threes app garnered over four million visitors less than a week after its creation.
Angry Birds
Are you surprised? With over 100 million downloads, Angry Birds still makes the list. Most popular in 2011, this addictive game offers a fun way to experiment with physics and with angry birds that smash down forts built by green pigs.
Call of Duty®: Heroes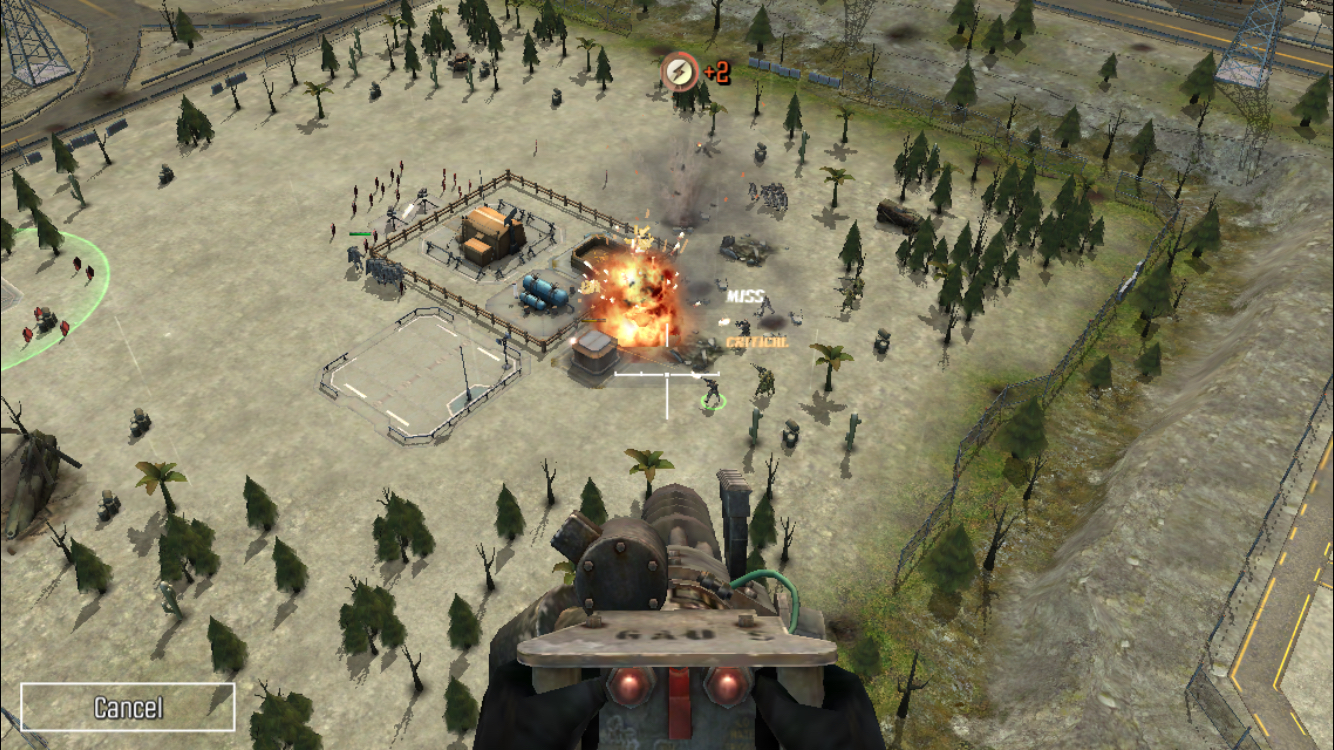 Image via google.com
Gaining over 10 million downloads for such a niche audience represents no small feat. This warfare game allows you to play Call of Duty in a new way. Lead armies and battle foes with modern warfare tactics.
Word Search
Join the 50 million people who have downloaded this free game by Melimots and enjoy looking for words among letters. If you're the quiet, intellectual type who avoids action games, this game will keep you occupied long after you finish the crossword puzzle in the Times.
Heads Up
Hanging out with a group of friends and looking for an activity to pass the time? This app by Warner Bros. and Ellen DeGeneres has been downloaded by five million people and played by countless more. Create a circle with fellow players, start the app, hold the phone to your forehead and start guessing what's written on the screen based on the clues your team shouts. Nod forward to indicate a correct guess and throw your head back to tell the app to skip to a new clue.
Hardest Game Ever 2
Image via google.com
Is it really the hardest game? Apparently, it's harder than Hardest Game Ever (since it is the second), and with 10 million downloads, you can't deny its popularity. See how the powerful Samsung Galaxy Note 4 with its innovative display angle helps you improve your reaction time as you work through this app's mini games. When you pair the Note 4 with an equally powerful network, be prepared for a supercharged in-app gaming experience.
Trivia Crack
It's the game that people love to hate. Addictive and capable of driving wedges between friends, Trivia Crack keeps you on your memory recall toes! Fifty million people have downloaded the game and challenged friends to compete in this battle of wits, which spans art, entertainment, sports, history, science, and geography topics.
Connect these games to your Facebook page via your smartphone to see how many of your friends play them. Popular games often help you connect with those friends you rarely see in real life.